The luxurious décor of the S.S. Antoinette—Uniworld's first Super Ship—features fine Brazilian marble on the walls and floors, a 19th-century Venetian glass mirror, a stylish Bar du Leopard with full-service bar, and an onboard cinema. The two-story foyer boasts a 10-foot blue Strauss Baccarat chandelier with huge sapphires—a stunning piece that once hung in New York's famous Tavern on the Green—and a collection of original artwork is displayed throughout the ship.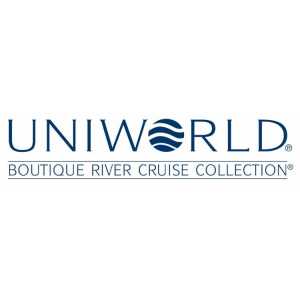 specifications
size
boutique
Style
classic
Type
river
Year of Launch
2011
Year of last refit
-
Gross tonnage
-
length
135m
width
11.43m
speed
-
decks
4
language
en
currency
EUR
No of Passsengers
154
No of Crew
57
No of Cabins
73
wheelchair access
-
unique features
Le Cinema de Pigalle
The ship's state-of-the-art 3D movie theater—is the first of its kind in the river cruise industry, with Dolby surround sound and 20 plush seats for comfortable viewing. Movie lovers can enjoy a selection of fine films and a choice of snacks (including popcorn, candy, and even hors d'oeuvres).
gratuties
Gratuities are not included for onboard personnel (ship staff, crew, Cruise/Tour Manager). However, gratuities are included for on-shore personnel (local experts and drivers) who provide services during the cruise/journey and on any prior/ post-cruise land extensions.
dining
entertainment
Sip a glass of wine while you cruise past beautiful landscapes and world-famous landmarks on your way to your next destination...
health fitness
S.S. Antoinette features a Fitness Centre and the Serenity River Spa.
kid & teen
Please note: there are no specific amenities or activities provided for kids and teens.
enrichment
Uniworld's optional extensions offer an ideal combination of hosted excursions and on-your own exploration. Early in your stay, a local expert will provide an invaluable guided overview of your destination; after that, you'll have ample time to explore to your heart's content. 
Whatever your pleasure- your host will save you time and money by directing you to top sites and secret spots known only to locals.