The River Beatrice is known for its relaxed ambiance and divine comforts, featuring vivid hues, plush textures, beautiful antiques, hand-blown glass, and original works of art by the likes of Chagall, Picasso, and Matisse. Come aboard and see the world from the unparalleled perspective of a floating boutique hotel.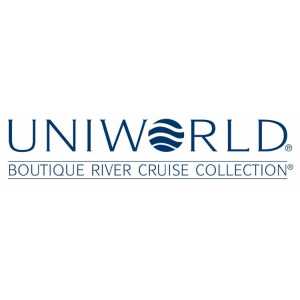 specifications
size
boutique
Style
classic
Type
river
Year of Launch
2009
Year of last refit
-
Gross tonnage
5000t
length
125m
width
11.4m
speed
-
decks
4
language
en-GB
currency
EUR
No of Passsengers
156
No of Crew
53
No of Cabins
78
wheelchair access
-
gratuties
Gratuities for onboard and onshore personnel (ship staff, crew, Cruise/Tour Manager, local experts, drivers) are all included.
dining
entertainment
Sip a glass of wine while you cruise past beautiful landscapes and world-famous landmarks on your way to your next destination...
health fitness
The River Beatrice is equipped with a state-of-the-art fitness centre and the Serenity River Spa, which are generously sized and operated by professionals.
kid & teen
Please note: There are no special arrangements, activities, medical facilities, or accommodations for children on Uniworld cruise/tour programmes.
enrichment
Uniworld provide guests with more European itineraries and choices than any other river cruise line, all designed to delve deeply into each locale with onshore excursions and onboard cultural enrichment programmes and entertainment.
Enjoy expertly planned shore excursions hosted by English-speaking local experts, with options to personalise, including Choice Is Yours, Go Active, Do as the Locals Do, Village Day, and Gentle Walking programmes and a host of exclusive experiences designed for Uniworld guests only.