"Regal in its opulent 18th-century decor, a floating homage to the former Austrian empress....Besides indulgent dining and an elegant atmosphere, this is one of the prettiest ships out there." - Cruise Critic editors
One of Europe's most beloved and longest reigning monarchs, the great Habsburg ruler Maria Theresa, was so extraordinary that we built an entire Super Ship in her honor. Named "Best New River Ship" by Cruise Critic editors her maiden season, the S.S. Maria Theresa features ultra-luxurious accommodations and an array of thoughtful personal touches, ensuring a truly indulgent and unforgettable voyage along the Rhine and Danube Rivers.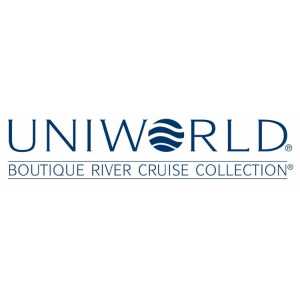 specifications
size
boutique
Style
classic
Type
river
Year of Launch
2015
Year of last refit
-
Gross tonnage
-
length
135m
width
11.43m
speed
-
decks
4
language
en
currency
EUR
No of Passsengers
150
No of Crew
57
No of Cabins
75
wheelchair access
-
gratuties
Gratuities are not included for onboard personnel (ship staff, crew, Cruise/Tour Manager). However, gratuities are included for on-shore personnel (local experts and drivers) who provide services during the cruise/journey and on any prior/ post-cruise land extensions.
dining
entertainment
Sip a glass of wine while you cruise past beautiful landscapes and world-famous landmarks on your way to your next destination...
health fitness
S.S. Maria Theresa features a Fitness Centre and the Serenity River Spa.
kid & teen
Please note: there are no specific amenities or activities provided for kids and teens.
enrichment
Uniworld's optional extensions offer an ideal combination of hosted excursions and on-your own exploration. Early in your stay, a local expert will provide an invaluable guided overview of your destination; after that, you'll have ample time to explore to your heart's content. 
Whatever your pleasure- your host will save you time and money by directing you to top sites and secret spots known only to locals.